Defining the Ten Recommendations to Turn the Tide on Scams

Lisboa, Portugal | October 18-19
Governments and security companies are largely focused on fighting the "Big Cybercrime" that targets (large) corporations and national infrastructure. However, this ignores the fact that online scams are also harming consumers and diminishing their trust in the global digital economy which now represents 15.5% of global GDP. This is unacceptable and more needs to be done to protect consumers worldwide.
Online scams, like cybercrime in general, are very difficult to combat. The current way hosting companies, SSL certifiers, e-commerce platforms, email houses, registries and registrars offer their infrastructure allows scammers to set up shop very easily, cheaply and most importantly, anonymously. So, it is crucial that individuals, businesses, and state authorities unite forces in this fight. But what exactly can we do and what have we been doing so far?
On October 18-19, the Global Anti-Scam Summit (GASS) will return for its 4th edition. The annual event brings together governments, consumer authorities, law enforcement, brand protection agencies, and (cybersecurity) companies to share knowledge and insights on fighting online scams and fraud more effectively and efficiently. The event is organised by the Global Anti-Scam Alliance which is supported by Domain Crawler as a Corporate Partner.
At the 3rd Global Anti-Scam Summit (GASS) in November 2022, 1,300 (virtual and physical) participants collectively formulated 10 recommendations to enhance consumer protection against global scams. The 10 recommendations are: 
Raise Consumer Awareness on a National level, Unified & Continuously

Facilitate One National, Easy, Online Reporting Platform

Set-up cross-organizational Support to the Fraud Victims

Develop Infrastructural Tools to Protect Consumers

Make Fraud Traceable Cross-Border

Set up a Dedicated National Consumer Cyber Security Center

Establish a Global Scam Data Sharing Hub

Make Service Providers responsible & Liable for Fraud Enablement

Allow Preventive Action (Warn, Block, Stop)

Enact an International Scam Investigation & Prosecution Netwo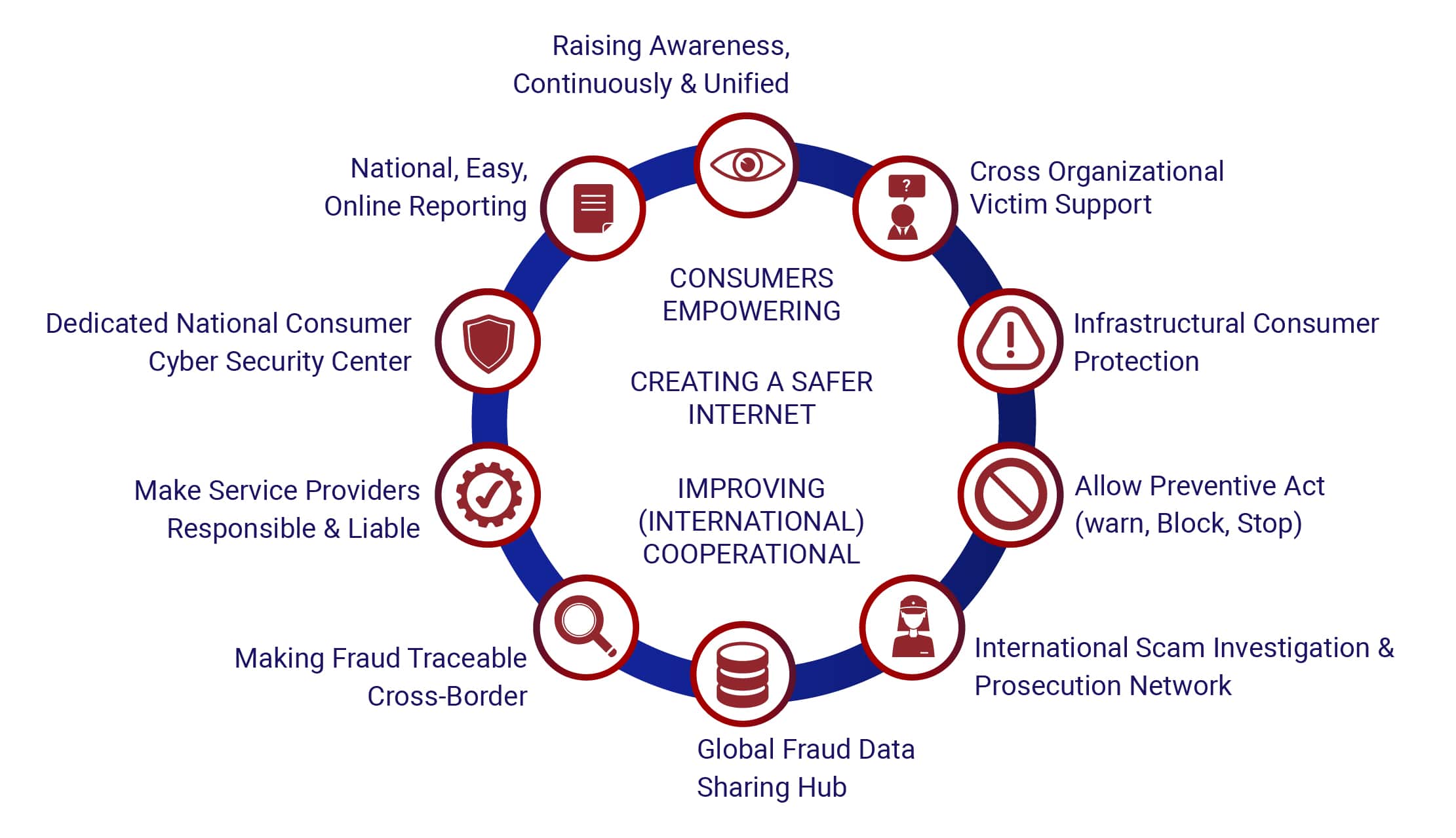 Defining these 10 recommendations has only been a first step. Our focus now is on getting companies as well as consumers to endorse these recommendations to put pressure on governments that change is not only required but also has to happen fast in order to stop the flood of online scams.
At the 4th Global Anti-Scam Summit being held on 18 & 19 October at the Ramada by Wyndham Lisbon Hotel, Portugal & Online, we will further define each of the Ten Recommendations in order to Turn the Tide on Scams to inspire international institutions as well as national governments to take steps towards making the Internet safer for all.
GASS is interesting to a wide circle of professionals, including governments, consumer & financial authorities, law enforcement, brand protection agencies, and cybersecurity companies.
The Global Anti Scam Alliance's (GASA) mission is to protect consumers worldwide from scams by raising awareness, enabling hand-on tools, facilitating knowledge sharing, organising research, and offering training and education. 
JOIN THE GLOBAL STATE OF SCAM 2023 WEBINAR
In preparation to Global Anti-Scam Summit, DomainCrawler and G.A.S.A are conducting a webinar on October 3 at 16:00 CET led by Rickard Vikström and Jorij Abraham.

Key discussion points
What are the prominent scam strategies seen in 2023?

What are the ways to protect against fraudsters on the individual, business and state levels?

How to utilize available domain name data in combating nefarious activity online?