STRUCTURED WEB DATA FOR SAFE INVESTMENTS
Investing in new technologies is necessary to stay ahead and provide a cutting edge for any business. Agencies use our service to find key information to make smart investment decisions and protective measures against fraudsters. Using Domain Research solution from DomainCrawler it's possible to track new technologies being used by competitors and innovators all across the globe and can add a powerful tool to your data collecting arsenal.
Identify optimal time and opportunities for your investment based on data-driven research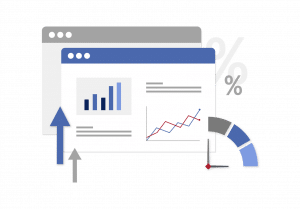 We update our data every 7 days saving all the records allowing you to track changes in technologies that are most common among website owners. By following trends in tech stack over certain periods of time you'll be able to know when it's the perfect moment to invest.
Identify product launches ahead of time
Be one step ahead of your competition. Regular WHOIS domain and website searches can give business professionals an edge. New web domain name registrations highlight a competitor's intention, product launch or international expansion sometime in the future.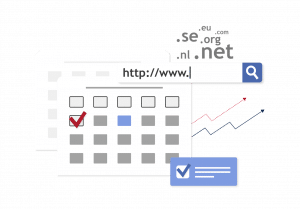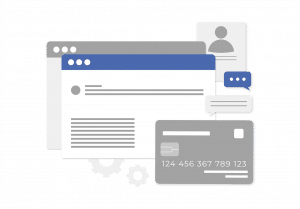 Support and validate KYC standards relating to payments
Conduct in-depth investigation and protect investments of your clients. The credibility of a customer email address can be checked for signs of spoofing or business email compromise fraud. Such information might include very recent registrations, frequent updates, or other anomalies.
Search for potentially profitable domain name investments
Domain investors and brokers can use WHOIS Lookup to find a domain's availability, creation and expiration dates, current owner information, and much more. Use this information to procure domain names with profit potential.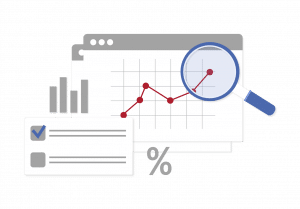 OVER 60 CATEGORIES OF WEBSITE TECHNOLOGIES FOR YOU TO TRACK
Coverage of all gTLDs and ccTLD
Search keywords within HTML
Top notch customer support
Historical WHOIS IP&NS look ups.
Structured database with 1.3+ B domains
HOW TO USE DOMAIN RESEARCH | OVERVIEW
LEARN MORE ABOUT DOMAIN RESEARCH IN OTHER INDUSTRIES