SCORING SYSTEM FOR PREDICTING DOMAIN RENEWALS
Predicting domain name renewal rates for registries and registrars
The ability to foresee the rates of renewals accurately is a cornerstone of strategic planning which gives a registry a competitive edge. Accurate prediction of renewal rates is the first step in conducting successful cross-selling and upselling campaigns, ensuring better customer retention and overall customer management.​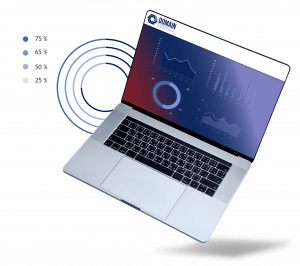 According to Domain Crawler's research, there is a strong correlation between age, service usage and renewals which can be used in building effective prediction models.
By using the Scoring System for predicting renewal rates developed by experts from DomainCrawler, domain name registrars and registry operators can be more precise in strategic planning, marketing and controlling the renewals.
Download the Scoring System here
LEARN MORE ABOUT OUR PRODUCTS